The mileMate beta is rolling out now and we're looking for testers!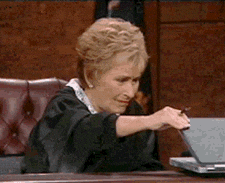 Need to track your miles for work or home life? Like testing new and exciting apps? Want to help contribute to the success of mileMate? Signup to be a beta tester! Some final bugs need a good dose of pesticide so give us a hand and try all the cool features including: Automatic Trip Tracking, Custom Reports, and Multiple Vehicle Tracking. Most importantly, all mileMate Pro features are unlocked during testing and the top contributing tester will also be eligible to receive a free year subscription to mileMate Pro; that's 799 pennies you'll never have to part with… for a year. 😉
To start the process of becoming a mileMate beta tester, just enter your Apple Id in the form below. After submission, you'll receive a welcome email with the details of how to get started. The beta uses Apple's testing platform 'Test Flight'. A download link will be included in your welcome email. Or you can grab it right here on the App Store.
We use MailChimp to keep you updated about the beta, read our Privacy Policy here to understand what we do with your e-mail address.

Registering does not guarantee acceptance. We'll do our best to accept every tester who wants to join, but don't be sad if you're not accepted; You'll still be considered for future testing.